Oh, hey there,
you wonderful work
in progress
I know your type. Big ideas. Bucket loads of drive.
And a smidge of I-can-do-it-all attitude. Including writing your own copy.
Reality check. You can't. I mean, you could, but you'd end up
in a steaming pile of burnt out poop.
It's the curse of the overthinking, perfectionist business owner.
And I get it. It's your business, your baby.
No one knows it better than you do.
The thing is, being so close to it means you can lose perspective.
You can get caught up in the mental chatter.
You compare yourself.
Second-guess yourself.
Obsess over what you want to say, and how you think you should say it.
You worry what others will think.
And, instead of launching your website in January,
it's June and you have 100 iterations of your About page
and sweet diddly to show for it.
Your web developer has grown a beard waiting
and your partner / mum / dog has resigned as your sounding board,
feedback giver and biased cheerleader.
It's time to take
a sense check, lady.
Step.
Away.
From.
The.
Keyboard.

As a recovering overthinker, I feel you. And it's a pitiful place to be.
All the ideas, but nowhere to stick them. Pages of copy, but no one
to read them. An irrational fear of putting myself out there for the world
to see. What will they think? What will they say? What if they hurl
the virtual equivalent of tomatoes at my social media posts?
Sweet, Lord, pass the Vodka! It's an EXHAUSTING place to be.
Luckily for you, you don't have to put yourself through the same BS.
I'm here to help you get out of your way, so that you can live
your best business life.
Zero effs. Zero regrets.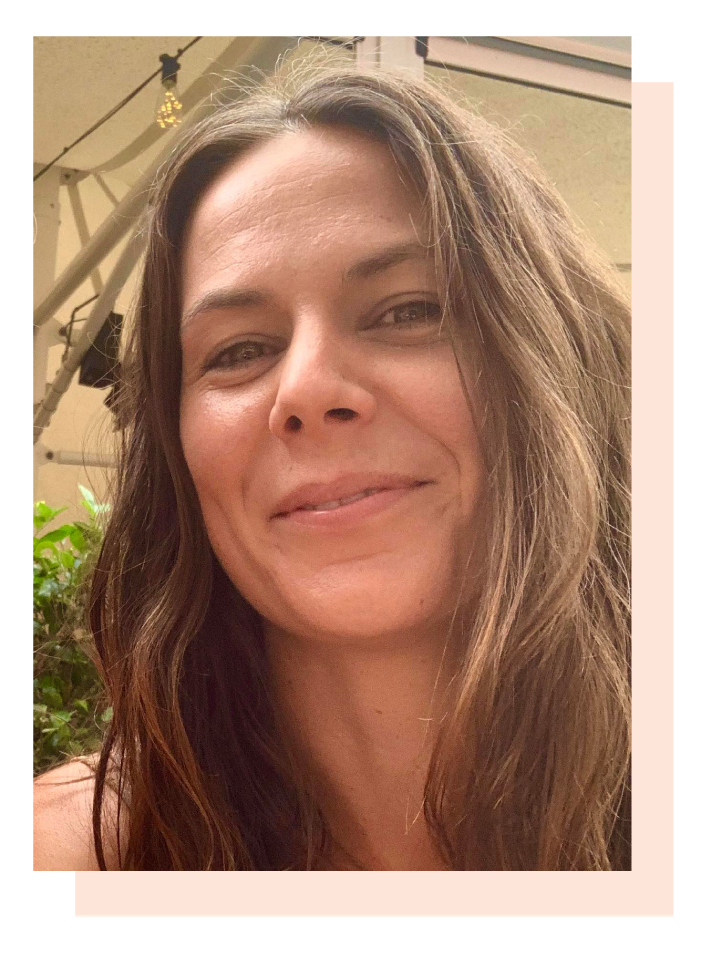 Hi, I'm Meg. A Sydney based Brand Copywriter and Coach. And I believe that business should be fun. Nothing – not even the size of Chris Hemsworth's pecks – gives me greater joy than helping business owners bring their true selves to their brand. Unfiltered. Unapologetic. Undies and all.
I love going on the journey with you and helping you write your story in a way
that feels right for you. Your very own, very-you brand story.

Claims to fame
♥  I used to read the dictionary as a kid. Diehard cool kid at your service.
♥ I graduated in Communications and Psychology
(If you got a problem, yo' I'll solve it)
♥  My first unpaid writing gig was for Richard Branson. Ba dum tss.
♥ Over the last 15 years I've helped some of the biggest brands get clear on who they are and why they exist. And written copy for many purpose-driven and one-person brands.
♥ For those that give a hot potato, I bagged some shiny gongs in my agency copywriting days.
♥ And, I did a short stint as a Homeschool Teacher.
But I'm yet to receive any public recognition for that. Pfft.
This error message is only visible to WordPress admins
Error: No connected account.
Please go to the Instagram Feed settings page to connect an account.